Dear stings players!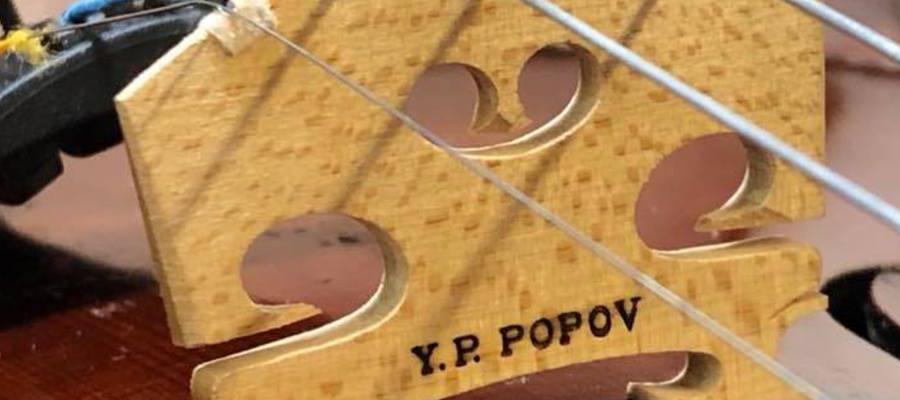 Dear stings players!
Be aware and please pay attention for the possible bended(crooked) bridges on your instruments!
First it is very dangerous!
The bridge can easily break down or fall down and damage the top of the instrument!
Second problem is that the bended, crooked bridge, is off from the center ,that means that the tension and vibrations are going the wrong direction and the sound of the instrument can not be adjusted to it's optimum sound!
Orpheus Violins recommends the bridge be replaced!
Please contact to schedule an appointment!